Business Office News
Coach Representative Election
The following coaches have been nominated to serve as Coach Representative for a two-year term of office beginning in September 2013:
Art Anthony (TAC)
Jeff Kincaid (SEVA)
Kevin McHaney (BASS)
(Jamie Greenwood, VACS, declined the nomination)
Ballots were emailed on Monday, 20 May and must be returned by Saturday, 25 May.
If you did not receive a ballot, please contact the Business Office.
---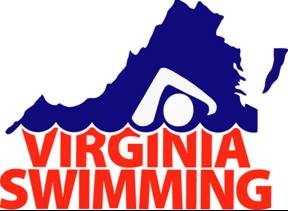 New LSC Records
2 new individual LSC records were broken at recent meets:
Miranda Kirtley (GATR) broke the LCM LSC Record in the 10&Y 400 Freestyle with a time of 5:02.97, eclipsing the old mark of 5:05.03 set by Olivia Bray (GATR) last year.
Lauren Barakey (TIDE) broke the LCM LSC Record in the 10&Y 50 Breaststroke with a time of 38.20, eclipsing the old mark of 38.96 set by Stephanie Jones (TIDE) in 1998.
Congratulations!!

---


2013 EZ Diversity Select Summit
20-23 June 2013 Boston, MA
The Eastern Zone will host the 2nd ever Diversity Select Summit in an effort to identify the emerging young diverse athletes from under-represented populations in the sport and offer them a unique motivational and educational experience. Diversity and Inclusion Chairs and Coach participants from the LSCs in the Eastern Zone are also asked to participate in a three-day program, which will include a separate track with guest speakers, strategic planning sessions and LSC planning workshops.
Purpose: Celebrate the opportunities for diversity in swimming in the Eastern Zone through inspiration of athletes, coaches and volunteers. Create local ambassadors and leaders to grow our sport.
Virginia Swimming will send 2 athletes, a coach, and the Diversity Chair.
Information Attendee Summary Combined Schedule Selection Criteria
Athlete Application Medical Form Talent Release
Forms due to Diversity Chair NLT 24 May. Questions? Contact Diversity Chair.

---


Learn-to-Swim Program
The mission of Virginia Swimming's Learn-to-Swim program is to raise awareness of the need and to provide the motivation, systems, and tools to waterproof our community so that all children have basic swimming skills and are safe around the water. Virginia Swimming will invest in grants for learn-to-swim and water safety programs geared towards young people who otherwise would not have the opportunity to participate in such programs. Make a Splash Local Partner Programs and USA Swimming-registered VSI swim teams are eligible to apply for grant funding.
---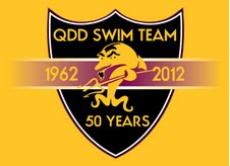 New Pool Coming to the LSC
QDD Swim Team is building a new aquatics facility that will open later this year.
Follow the Progress
---


On Thursday, 23 May, at 1 p.m. ET, Make the Commitment: Stop Abuse in Sport is hosting a free, hour-long webinar designed to teach you the basics of child abuse. The presenter, Cindy McElhinney, is director of programs at Darkness to Light, a nonprofit organization dedicated to preventing child sexual abuse. The webinar focuses on:
Defining child sexual abuse; Learning the facts; Understanding who abuses children; Knowing what it takes to protect children
Sign up today!
USA Swimming Safe Sport Parents Training
The USA Swimming Safe Sport Program is proud to offer free athlete protection training to the parents of our member athletes. Parents are a critical component to our overall goal to protecting children from sexual abuse. The comprehensive online programming includes information about how offenders operate; how to recognize and respond to boundary violations, myths and facts about child sexual abuse and USA Swimming's Athlete Protection Policies and Procedures.
Flyer Link to Course
USA Swimming Safe Sport Athletes Training
The USA Swimming Safe Sport Program is proud to offer free athlete protection training to our member athletes. This training will provide information to athletes about sexual abuse prevention, how to identify inappropriate behavior, and how to report concerns.
Flyer Link to Course
USA Swimming Safe Sport Web Page
Team USA Stop Abuse Web Page
---
---