Business Office News
2014 Proposed Changes to the USA Swimming Rules and Regulations
The USA Swimming House of Delegates will consider proposed changes to the Rules and Regulations at its annual convention in September. If you have any questions or opinions on the proposed legislation, please contact a BoD Member responsible for that area.
2014 Proposed Legislative Package
Coach Mentoring Program
Coaches, Virginia Swimming has been approved by USA Swimming for funding to sponsor a Coach Mentoring Program. The program is setup for coaches to get help in any area they may need.
Learn more.
---


Junior Pan Pacific Championships
Townley Hass (NOVA) is representing USA in the Junior Pan Pacs in Hawaii.
He finished 1st in the 200 Freestyle (new Meet Record). He is seeded1st in the 400 Freestyle and 1st in the 800 Freestyle.
Good Luck and Swim Fast!!
---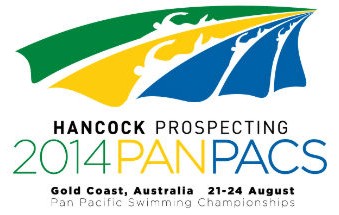 Pan Pacific Championships
Leah Smith (CAV) represented USA in the Pan Pacs in Australia.
She finished 7th in the 200 Freestyle Prelims (3rd USA swimmer, but out of the A Final due to 2-swimmer limit for each country); 9th in the 800 Freestyle, 1st in the 800 Freestyle Relay; and 9th in the 400 Freestyle!
Congratulations!!
---


Learn-to-Swim Program
The mission of Virginia Swimming's Learn-to-Swim program is to raise awareness of the need and to provide the motivation, systems, and tools to waterproof our community so that all children have basic swimming skills and are safe around the water. Virginia Swimming will invest in grants for learn-to-swim and water safety programs geared towards young people who otherwise would not have the opportunity to participate in such programs. Make a Splash Local Partner Programs and USA Swimming-registered VSI swim teams are eligible to apply for grant funding.
---

USA Swimming Safe Sport Parents Training
The USA Swimming Safe Sport Program is proud to offer free athlete protection training to the parents of our member athletes. Parents are a critical component to our overall goal to protecting children from sexual abuse. The comprehensive online programming includes information about how offenders operate; how to recognize and respond to boundary violations, myths and facts about child sexual abuse and USA Swimming's Athlete Protection Policies and Procedures.
Flyer Link to Course
Virginia Swimming Safe Sport Rewards Program Flyer
USA Swimming Safe Sport Athletes Training
The USA Swimming Safe Sport Program is proud to offer free athlete protection training to our member athletes. This training will provide information to athletes about sexual abuse prevention, how to identify inappropriate behavior, and how to report concerns.
Flyer Link to Course
USA Swimming Safe Sport Web Page
Team USA Stop Abuse Web Page
If you are interested in serving on the Virginia Swimming Safe Sport Committee, please contact Jerry Hayes, Safe Sport Coordinator.
---
---