Applications to Officiate found on
Senior & Age Group Champs Pages

2017 Election for Junior Athlete Representative to the Board of Directors will be held at Senior Champs in March.
Information and application are available on the Athlete page.

Mike Clesner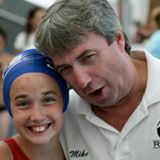 a coach in Virginia Swimming for the past 18 years, passed away on Saturday, February 18th.
More information.

Elections for VSI Board of Directors will be held at the spring House of Delegates meeting on April 30th. Please consider serving our athletes and complete the Volunteer Survey that is available on the
Board of Directors page.
Please submit by March 20th to indicate interest in running for an elected office.


Newly Broken LC Relay Records - 8/14/16
Broken Long Course Records - 8/14/16
Broken Short Course Records - 9/1-12/19
Newly Broken SC Relay Records - 12/19/16
Top Ten List Found under "Times" tab

2015-2016 All Star Team found under
"Member Resources/Athletes" tab.
An updated list of club representatives
has been posted on the
House of Delegates page.
Please check this list and let Mary know of any changes that need to be made.

Please note that background checks in Virginia may take two weeks or more to be finalized.
"Be sure to plan ahead!!"

Questions?
Please contact Mary Turner.

MISSION
Virginia Swimming creates opportunity and
promotes sportsmanship in the pursuit
of personal excellence.

VISION
Virginia Swimming moving forward,
swimming fast.

CORE VALUES
Honesty - Inclusion - Athlete-centric